---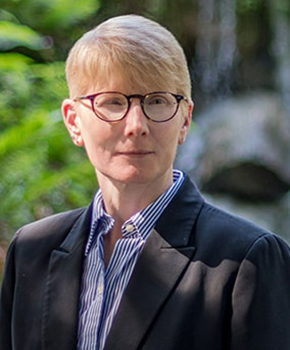 Welcome to Green River College! On behalf of our faculty, staff and administrators, I want to thank you for considering Green River College as your educational partner and the pathway to your educational and career goals. We look forward to working with you each step of the way!
Green River College is a place that empowers all students from diverse backgrounds to navigate their educational and career pathways. Whether your goal is career and technical training, academic transfer, gaining skills to enhance your current employment opportunities, or enriching your life through life-long learning, we have a place for you at Green River College. Our College is known for student engagement, student-faculty interactions and supportive learning environments. We provide a caring, supportive and nurturing learning community where dedicated and knowledgeable faculty and staff are committed to your future and success.
For over 50 years, Green River College has had a tremendous impact on our vibrant surrounding communities serving the citizens, local industry and above all else, the students of South King County. As our community has globally expanded Green River College has become a top destination for many international students. Our College's success is demonstrated through the thousands of students who find a home at Green River College every year and successfully go on to achieve their educational and career goals for employment both inside and outside the state of Washington. I know that you can be part of this story of success as we support you to achieve your dreams.
I invite you to visit our beautiful campus. Take a tour to see our classrooms and hands-on laboratory and training facilities. Talk to our students and dedicated staff and faculty to experience our wonderful learning community. With campuses in Auburn, Enumclaw and Kent, there is a branch of Green River College is close to home and ready to provide you with the pathway you seek.
To learn more about the College and services for students, program and career opportunities please visit and explore our website at: www.greenriver.edu. While at our website schedule an on-campus visit. We are eager to meet you!
Best wishes for your success with your future educational, career, and personal goals.
Green River College Board of Trustees
The Board of Trustees for Green River College is composed of influential community members who reside within the college's District 10 service area. Trustees are volunteers who serve a five-year term, by appointment of the Governor.
Trustees bring a rich diversity of backgrounds and skills to the governance of Green River College. They serve as an important communication link between the college and the community. All trustees sit as members of the Trustees Association of Community and Technical Colleges. This association is comprised of trustees from the 34 community and technical colleges statewide.
The Green River Board of Trustees meets every third Thursday of the month on campus in the board room of the Administration Building. These monthly meetings are open to the public. To learn more about the Green River Board of Trustees, visit: greenriver.edu/campus/board-of-trustees/.
Pictured (left to right): Board Chair Sharonne Navas, Trustee Vice Chair Jackie Boschok, Trustee Linda Cowan, Trustee Arlene Pierini, Trustee Elaine Chu
About Green River College
Green River College is a public two-year college where students from all over the world come together to learn, grow and enrich their lives. Green River's main campus, founded in Auburn's Lea Hill neighborhood in 1965, stretches over 180 acres of beautifully forested land. Branch campuses, located in downtown Auburn, Kent and Enumclaw, bring the college's unique educational experiences to local communities. The median age of Green River students is 27. More than 10,000 students, both full and part-time, attend Green River annually.
At Green River, students can choose from a wide variety of transfer degrees to four-year colleges and universities, bachelor of applied science degrees, more than 40 career and technical programs, pre-college and basic skills and continuing education programs. Top transfer programs include business, engineering and liberal arts, as well as offering a wide variety of other majors in sciences, humanities and social sciences.
Green River has its own student housing complex. Students enjoy a convenient, on-campus location with comfortable, high quality facilities, an excellent study environment, and an opportunity to get involved and make friends in a supportive community.
Students at Green River are encouraged to get involved and fully engage in the college experience. Many student clubs and organizations are available including musical, athletic, cultural, educational and degree-specific opportunities like the college's newspaper The Current and broadcasting on our student-operated radio stations KGRG and KGRG.1.
Strong academics, solid student services, a diverse and lively campus community and state-of-the-art facilities combine at Green River to provide students a one-of-kind education with lessons that will stay with them throughout their lives.
Vision, Mission, Themes
As reaffirmed by the Board of Trustees March 26, 2013.
Vision
The vision for Green River College for 2020 is:
To be ranked among the very best in student completion and success and be an invaluable community partner and asset with robust and diverse revenue streams.
Mission
The mission of Green River College is to:
Ensure student success through comprehensive educational programs and support services responsive to our diverse communities.
Core Themes
Green River's mission recognizes the college's commitment to instruction and the success of all students regardless of their skill levels and education goals. The college has identified four core themes to further define the mission which are used to assess institutional effectiveness.
Career and Technical Education - We train learners for professional and technical career readiness, transitions and advancement.
College Transfer - We provide programs and services to ready students for transition to and success in future degree programs.
College Readiness - We offer pre-college programs and services to equip learners for successful transition to college.
Continuing and Community Education - We demonstrate ongoing commitment to the professional, social and personal enrichment needs of our community.
Purpose
Green River provides learning opportunities for the residents of Washington and operates in accordance with the state of Washington's Community College Act of 1967.
Role, Scope And Values
Role And Scope
Green River offers courses and programs leading to a variety of associate and bachelor of applied science degrees, certificates and diplomas in career and technical fields and academic transfer. The college also offers customized training, developmental and basic skills programs, as well as a variety of noncredit activities and courses for personal enrichment. Students can choose to enroll at the main campus in Auburn, or one of the three branch campuses located in downtown Auburn, Kent and Enumclaw. Green River also offers a variety of support services to currently enrolled and prospective students to increase their chances for success.
Core Values
We, the faculty, staff, administration and Board of Trustees of Green River, embrace the following values and beliefs:
Student success - We support student engagement, retention, completion and post-program success through excellent teaching and learning and comprehensive support services.
High quality - We provide high quality in teaching, learning and support services in an environment of compassion and integrity.
Student access - We meet student needs for access to and inclusion in their educational pursuits.
Community engagement - We collaborate, stimulate and contribute to the educational, economic and social development of our external and internal communities through continued learning.
Equity - We encourage, foster respect for and respond equitably to diverse perspectives and needs.
Global awareness - We foster citizen responsibility by cultivating a global perspective on critical issues and challenges affecting our community and the world.
Stewardship - We strive to maintain sound financial management, increase effective and efficient operations, develop state-of-the-art infrastructure (to include staffing, technology and facilities), and be forthcoming and transparent in accountability for resource use.
Innovation - We seek to encourage, create and adopt innovative perspectives, policies and practices that will help achieve the college's mission.
Campus environment - We preserve the safety, ecology and sustainability of our campus environment.
Accreditation
Green River College is accredited by the Northwest Commission on Colleges and Universities.
Accreditation of an institution of higher education by the Northwest Commission on Colleges and Universities indicates that it meets or exceeds criteria for the assessment of institutional quality evaluated through a peer review process. An accredited college or university is one which has available the necessary resources to achieve its stated purposes through appropriate educational programs, is substantially doing so, and gives reasonable evidence it will continue to do so in the foreseeable future. Institutional integrity is also addressed through accreditation.
Accreditation by the Northwest Commission on Colleges and Universities is not partial but applies to the institution as a whole. As such, it is not a guarantee of every course or program offered, or the competence of individual graduates. Rather, it provides reasonable assurance about the quality of opportunities available to students who attend the institution.
Inquiries regarding an institution's accredited status by the Northwest Commission on Colleges and Universities should be directed to the administrative staff of the institution. Individuals may also contact:
Northwest Commission on Colleges and Universities
8060 165th Avenue N.E., Suite 100 Redmond, WA 98052
(425) 558-4224
www.nwccu.org
In addition to the institution being accredited, several Career and Technical Education Programs have earned special accreditation or recognition in their field of specialty.
Specialized Program Accreditation
The Practical Nursing program is approved by the Washington State Department of Health's Nursing Care Quality Assurance Commission.
The Occupational Therapy Assistant program is accredited by the Accreditation Council for Occupational Therapy Education (ACOTE) of the American Occupational Therapy Association (AOTA) recognized by the U.S. Department of Education and the Council for Higher Education Accreditation.
The Physical Therapist Assistant program is accredited by the Commission on Accreditation of Physical Therapy Education (CAPTE) recognized by the U.S. Department of Education and the Council for Higher Education Accreditation.
The Natural Resources program is accredited by the Society of American Foresters.
Student Learning Outcomes
Green River College is committed to the continuous improvement of teaching and learning. In order to assess the effectiveness of its instructional programs, the college evaluates student achievement of published learning outcomes. Although the expected learning outcomes vary from program to program, all students completing a degree are expected to demonstrate mastery of four campus-wide outcomes: written communication, critical thinking, responsibility, and quantitative and symbolic reasoning. Additionally students planning to transfer to a four-year institution are expected to master the oral communication learning outcome and students completing applied degree programs (AAA, AAS, and AD) are expected to master the human relations learning outcome. See 'Campus-wide Learning Outcomes ' in 'Academic Information ' to learn more.
Student Code of Conduct/Student Rights and Responsibilities
Admission to Green River College carries with it the presumption the student is a member of the college community. As a member of the college community one will engage in responsible conduct that models good citizenship.
The Student Code of Conduct identifies the rights that are guaranteed to individual students and the responsibilities of students in our college community according to state law and college policy. The provisions of the code apply to all students whenever they are on campus or engaged in any college sponsored activity or function.
To review the Student Code of Conduct, please visit greenriver.edu/student-affairs/judicial-programs.
Student Resources
Green River College places the highest priority on the needs and success of all of its students. We offer a variety of resources to assist students while attaining their academic and professional goals. We encourage students to take advantage of the many resources available to them. Please find a list of student services below with a web link to access additional information about each resource.
Assessment and Testing Center
Student Affairs and Success Center
(253) 833-9111, ext. 2650
greenriver.edu/AssessmentTesting
The Assessment & Testing Center offers many services for future and current students, as well as for community members. Please visit our website for more details on each type of testing we offer.
High School Equivalency Test
Is available in the form of GED® Testing.
Instructional Testing
Is available for current students in certain classes.
Non-Green River Test Proctoring
Is available for individuals attending other institutions, as well as certifications and other employment tests for agencies.
Course Placement Testing
Includes the College Success Reading assessment, WAMAP math entrance exam, and spelling test.
Program Entry Testing
Is available for our selective admissions programs.
The Papertree Bookstore
Mel Lindbloom Student Union
253-931-3961
greenriver.edu/bookstore
The Paper Tree bookstore is located on the first floor of the Mel Lindbloom Student Union. Students can purchase textbooks, art and engineering supplies, computer software, greeting cards, college sweatshirts and more. The Paper Tree now has a small convenience store. The Paper Tree also offers a variety of products and services, such as faxing, UPS delivery, special orders, educational software, ID cards, gift cards, balloon bouquets and more. Students can order their books and supplies online at: greenriver.edu/bookstore.
The Paper Tree is open Monday through Thursday from 7:45 a.m. to 6:00 p.m. and Friday 7:45 a.m. to 4:00 p.m. Hours vary during summer quarter and can be found on our website.
Refunds on textbooks are made the first 15 business days of each quarter, except summer quarter. Receipts are required for any refund or exchange.
Benefits Hub
Student Affairs and Success Center
(253) 833-9111 ext. 2569
greenriver.edu/benefitshub
The United Way Benefits Hub helps students to connect to financial resources and tools to assist with staying financially stable while going to college.  The Benefits Hub staff can assist with FAFSA/WASFA, utility assistance, homelessness prevention and housing navigation, financial coaching, food resources, help with financial emergencies, connection to additional community resources and enrollment in public benefits (ORCA Lift, EBT and healthcare). Students may connect with the Benefits Hub staff by scheduling an appointment online.
Campus Safety
Student Affairs and Success Center
(253) 833-9111, ext. 3350 Non-emergency Line
(253) 833-9111, ext. 2250 Emergency Line
greenriver.edu/safety
The goal of Campus Safety is to enhance the quality of campus life through the creation of a safe and secure environment for faculty, staff, students, and campus visitors to pursue a positive work and educational experience. This is accomplished by establishing a partnership with the College community and our local partners which encourages mutual understanding, cooperation, and a fundamental desire to develop problem-solving strategies to address the issues of safety and emergency preparedness. These strategies include the Emergency Operations Center (EOC), our "Red Flag" campus reporting system and our emergency notification system known as E2Campus.
Campus Safety assists with emergency aid and parking lot patrol, takes the lead in campus-related crime prevention and investigations, performs security checks of college buildings, as well as overseeing after-hours facility access. Campus Safety will also render assistance to jump-start vehicles, help with locked vehicles, and escort people to their vehicles as requested.
Career and Advising Center
Student Affairs and Success Center
(253) 833-9111, ext. 2641
greenriver.edu/CareerAdvising
The Career and Advising Center provides comprehensive services designed to inform, support, and encourage individuals to be self-directed in the career exploration and educational planning processes. Career Services can also assist students with employment readiness preparation and local job searches.
Cashier's Office
Student Affairs and Success Center
(253) 288-3399
greenriver.edu/Tuition
The Cashier's Office facilitates the collection of tuition and related college fees, vehicle registration and distribution of student parking passes.
College in the High School
Student Affairs and Success Center
(253) 833-9111, ext. 3380
greenriver.edu/RunningStart
College in the High School (CHS) is an opportunity for high school students to earn credit in a class at the high school, at a significantly reduced cost.  For more information, see College in the High School in the Academic Information section.
Completion Center
Student Affairs and Success Center
253-833-9111 ext. 2641
greenriver.edu/completion
The Completion Coaches at Green River College offer support to students who are within their last few quarters of their certificate or degree and are experiencing barriers to completion. Services and resources include assistance with academic planning, reverse transfer of credits, identification of funding resources, and referral to community based resources, including the Green River/United Way Benefits Hub.
Conference and Event Services
Mel Lindbloom Student Union
(253) 333-6010
greenriver.edu/conference
Conference and Event Services provides current students, chartered student clubs, faculty, staff, organizations, and community members with on-site event planning including room reservations, catering services, and audio-visual needs. Food Services and coffee stands are available in the Student Union and Technology Center.
Continuing and Community Education
Continuing and Community Education Office
WT Building, Room WT1
(253) 833-9111, ext. 2535
greenriver.edu/cce
Continuing and Community Education promotes continuous learning by providing a wide range of high quality, short-term courses in the areas of professional and technical continuing education, small business counseling, personal exploration and cultural enrichment. Classes are taught in Auburn, Covington, Enumclaw, Kent and Maple Valley.
Whether your passion is oil painting, your immediate need is financial planning, or you need to update skills to get back in the workforce, we offer classes to help you get where you want to go. Additionally we work closely with local employers to offer a variety of customized training opportunities to help businesses hire and retain a highly skilled workforce. Green River College is also the home to the Washington Environmental Training Center, which provides statewide training in Water and Wastewater Operator professional growth and certification. Prime Time Institute is our mature learners program offering trips and short daytime classes at various college locations.
Continuing and Community Education classes are generally non-credit and self-supporting. Classes are featured in the Green River quarterly class schedule as well as in the Continuing and Community Education class schedule. These classes are financed by student participation fees and not by state tax funds. Any person 18 years of age or older may enroll in Continuing and Community Education classes by completing registration and paying the class fee. Students will not be required to complete college admission procedures.
Counseling Services
Student Affairs and Success Center
(253) 833-9111, ext. 2460
greenriver.edu/Counseling
Counseling Services provides short-term mental health counseling and self-care/wellness education to Green River students. Workshops and consultation services are offered for staff, faculty, and student organizations. Services are free and confidential.
The Current (Student Newspaper)
Student Affairs and Success Center
(253) 833-9111, ext. 2375
greenriver.edu/students/get-involved/the-current
The Current is the online and print resource published by and for students during the regular school year. It helps inform students about important issues and activities, and provides students hands-on experience in newspaper and website production.
Daily Grind
Mel Lindbloom Student Union
Need a quick cup of coffee, tea or a snack on your way to class? Want a cozy spot to study, meet with your friends or enjoy a warm fire? Come to the café where you can get your fill of food, drinks and comfort before, after or between your classes.
Disability Support Services
Student Affairs and Success Center
(253) 833-9111, ext. 2631
TDD: (253) 288-3359
greenriver.edu/dss
Disability Support Services works with qualified students with disabilities in a confidential, respectful and safe environment to ensure equal opportunity with and access of academic and professional goals; and to promote an accessible community where students with disabilities have equal opportunity to participate in college programs and activities.
DSS makes available reasonable requested accommodations for individuals with disabilities with advance notice of need and may include, but are not limited to: special location for testing; note taking assistance; alternatively-formatted textbooks; assistive technology; sign language interpreters; extended time on tests; supportive chairs; and referrals to campus and community resources.
Diversity, Equity & Inclusion
Mel Lindbloom Student Union
Student Life Office
(253) 833-9111, ext. 2803
greenriver.edu/diversity
The Office of Diversity, Equity and Inclusion offers culturally competent bilingual services to recruit and retain diverse individuals from under-represented populations. We educate and empower the College to value social justice. We develop high quality programming and diversity educational opportunities to enhance student success and community engagement.
Enrollment Services
Student Affairs and Success Center
(253) 833-9111, ext. 2500
greenriver.edu/enrollment
Enrollment Services is a comprehensive department which supports students in applying for admission, registering for classes and maintaining accurate and secure student records. Enrollment Services also provides services related to student transcripts and graduation.
Financial Aid
Student Affairs and Success Center
(253) 833-9111, ext. 2449
greenriver.edu/financialaid
Financial assistance from grants, scholarships, loans and work-study programs is available to help cover college costs. Students receiving money from external agencies must submit their paperwork to Financial Aid for assistance with tuition and book vouchers.
Food Service
Mel Lindbloom Student Union
(253) 833-9111, ext. 3366
greenriver.edu/campus-life/food-services.htm
Conveniently situated on the first floor in the Lindbloom Student Union, the Gator Grille offers a variety of food service options - from hot lunch specials, burgers, sandwiches and salads to hot and cold beverages, and pastries. In addition, there are two espresso stands on campus. One is in the Student Union and the other is in the Technology Center.
Green River College Foundation
Administration Building
(253) 288-3330
greenrivercollegefoundation.org
The Green River College Foundation provides financial resources to students.  Scholarships, completion loans, and emergency funding are available to students in need.  You can find out about how the foundation can help you at greenriverfoundation.org
Housing - On Campus
Campus Corner Apartments (CCA) On-Campus Housing
(253) 876-0700
greenriver.edu/campus-resources/student-housing/
Student housing is available for all Green River students.  The apartment community is conveniently located across the street from the main Green River campus.  CCA provides residents with a shared living experience in apartment units containing four private bedrooms.  Housing fees include utilities, high speed internet, semi-private bathrooms and shared kitchen and living facilities.  CCA also provide residents with reoccurring community programs and events.  The community at CCA is supported by eight student Resident Assistants ("RA"s).  These student leaders are selected and trained, and support their peers to build an engaged and individually focused community at CCA.
Housing - Off Campus
Mel Lindbloom Student Union
(253) 833-9111, ext. 2400
A housing information list containing ads for rooms to rent and roommates wanted is maintained in Student Life.
Insurance - Cashier's Office
Student Affairs and Success Center
(253) 288-3399
Green River College offers a Student Accident and Sickness Insurance Plan. Students are eligible if they are a regularly enrolled student registered for six or more credits per quarter.
Intercollegiate Athletics
Mel Lindbloom Student Union
(253) 833-9111, ext. 2482
greenriver.edu/athletics
Green River College is a member of the Northwest Athletic Conference. Student athletes compete in the following NWAC championship sports: Men's and Women's Cross Country and Track, Women's Soccer, Volleyball, Men's and Women's Basketball, Baseball, and Men's and Women's Golf.
International Programs
International Village, Building D
(253) 833-9111, ext. 3300
greenriver.edu/international
The International Programs office staff offers a variety of services, such as international admissions, orientation, assistance with immigration issues, academic, cultural and individual university transfer advising, housing assistance, and help getting involved on campus.
Interurban Center for the Arts
(253) 833-9111, ext. 2735
The Interurban Center for the Arts is a division of the Green River College Foundation. It is a community outreach arts program intended to introduce elementary school children and their parents to the arts. The program serves 35 area elementary schools with its visual arts program.
Judicial Programs
Student Affairs and Success Center
(253) 833-9111, ext. 3397
https://www.greenriver.edu/students/judicial-programs/
The Judicial Affairs Department maintains and administers the student code of conduct. The department strives to engage our students to become civic minded citizens who positively contribute to society and achieve their educational goals. The department also seeks to educate students about their rights, responsibilities and expectations as members of the Green River community while providing a fair and educational process in adjudicating the code of conduct. Judicial Affairs offers workshops and presentations on the judicial process of the college, community standards, and other issues related to the Student Code of Conduct for faculty, staff, and students.
89.9 KGRG-FM and KGRG FM HD2
Student Affairs and Success Center
(253) 833-9111, ext. 2188
KGRG FM and KGRG-1 (KGRG-FM HD2) are radio stations owned by Green River College. The stations are operated by Green River students in conjunction with the radio broadcast program.
Library
Holman Library
(253) 833-9111, ext. 2090
greenriver.edu/library
The Holman Library provides research and computing support for students, faculty and staff. It houses the college library, an open computer lab, instructional classroom space, an art gallery, and media services for faculty.
Math Learning Center
Cedar Hall, Room 313
(253) 833-9111, ext. 4498
greenriver.edu/students/academics/tutoring-resources/math-learning-center
The Math Learning Center provides free drop-in tutorial assistance to students in math courses, as well as a variety of other resources including math DVD's, an instructional network of computers with some math related software, and access to current math textbooks. The MLC also offers quarterly graphing calculator rentals.
Other Green River Locations
Auburn Center
1221 D ST NE, Auburn, WA 98002
(253) 288-3455
FAX: (253) 288-3469
greenriver.edu/students/academics/auburn-center/
The Auburn Center offers a variety of credit and non-credit classes serving the needs of the Auburn community and surrounding Auburn area. Programs include Aviation, Washington Environmental Training Center (WETRC), Washington Certification Services (WCS), Continuing Education (CE), College Readiness, high school diploma, English Language Learners and GED® prep, GED®, and the Small Business Assistance Center (SBAC). The community-based Auburn Center offers a personalized environment to students seeking degrees and personal enrichment, and to businesses who send employees to the campus for business training.
Kent Location
417 Ramsay Way, Suite 112, Kent, WA 98032
(253) 856-9595
greenriver.edu/kent
The Kent location offers many of the same services and credit programs as the main campus, as well as a wide variety of non-credit, business and contract training programs. It is located at Kent Station offering a unique study environment, with great restaurants, coffee shops, and retail shops nearby. This location is close to the Kent Library, King County Regional Justice Center, Sound Transit Commuter Train and bus station, and Highway 167.
Enumclaw Branch
1414 Griffin Ave, Enumclaw, WA 98022
(253) 288-3400 or (360) 829-2450
greenriver.edu/enumclaw
The Enumclaw branch offers a personalized environment to students seeking degrees or personal enrichment and to businesses that send employees for business training. The Enumclaw branch also offers many of the same services and programs as the main campus, such as student orientations, registration, advising, and placement testing at various times throughout the quarter.
Small Business Assistance Center
Located at the Auburn Center
1221 D ST NE, Auburn, WA 98002
(253) 288-3455
FAX:  (253)288-3469
greenriver.edu/businesscenter
The Green River Small Business Assistance Center provides technical assistance to small businesses in the South King County area. Individual counseling sessions provided by certified business advisors offer business owners the chance to tackle and solve new business challenges. In addition, assessment, referrals and small business class training sessions are offered to meet the needs of local businesses.
Parking
Campus Safety
Student Affairs and Success Center
(253) 833-9111, ext. 3350
greenriver.edu/campus/parking
Students, staff and faculty are strongly encouraged to register their cars with Campus Safety to provide timely contact information in the event of an emergency involving their vehicle. Americans with Disabilities Act (ADA) compliant parking is available for vehicles with state-issued disability hang tags or license plates. The college has designated parking spaces for carpool, motorcycles, students and staff. Additional free parking is available at Pacific Raceways and the Grace Lutheran church. Students are encouraged to use the free Shuttle bus program. Shuttle buses run from 7:30 a.m. to 5 p.m. daily from Pacific Raceways to the Holman Library and back during instructional contract days during fall, winter and spring quarters. Shuttle service is not available for the summer academic quarter. Shuttles run approximately every fifteen minutes throughout the day and are available to any student, staff or faculty member.
Performing Arts
The college is home to the Green River Jazz Voices and two theater groups. The college's theater program offers a play or musical each quarter with a student cast, and the college's resident community theater group, the Heavier than Air Family Theater Company, puts on family-friendly productions at various times of the year. For ticket information, call Student Life at (253) 833-9111 ext. 2400.
Recreation and Athletics Center
Mel Lindbloom Student Union
(253) 833-9111 ext.2481
greenriver.edu/RAC
The RAC, located in the Mel Lindbloom Student Union, allows students open access to aerobic, strength and fitness equipment during posted hours. Student intramural events such as basketball, volleyball, badminton, and indoor soccer are offered in the RAC gymnasium. Students with a Green River College ID can also check out athletic equipment to use in the facility during open gym hours. Club sport and Intercollegiate Varsity sport opportunities are also organized by the RAC staff.
Running Start Program
Student Affairs and Success Center
(253) 833-9111, ext. 3380
greenriver.edu/RunningStart
Running Start is a program which allows eligible high school juniors and seniors enrolled through a public high school or district the opportunity to earn college credit at a significantly reduced cost.  For more information, see Running Start in the Academic Information Section.
Student Handbook
The college produces an annual student handbook which is available at the Student Life Information Center. The handbook explains current student services, college and academic resources, as well as policies and procedures.
Student Life
Mel Lindbloom Student Union
Student Life Office
(253) 833-9111, ext 2400
Student Life offers a variety of student-centered programs, events and resources, including the Community Leadership, Education and Outreach (CLEO) student leadership program, the Commencement Achievement Program (CAP) peer navigator program, ASGRC student government, clubs, lectures, musical entertainment, diversity education and other opportunities to engage to life outside of the classroom, to the student body.  Student Life hosts events to foster personal and professional relationship building, cultivate community connections, and support a healthy school-life balance.  
Technology Center
The Technology Center is an active place on campus with an Espresso Café on the main level where students gather to study and interact. There are computer equipped classrooms throughout this building with a quiet study lab on the second floor which has over 120 computers, a plotter, one color and three black ink printers, scanners and several group study areas.
Transportation
(253) 833-9111, ext. 2566
greenriver.edu/campus/parking
Green River participates in the Washington Commute Trip Reduction Program (Chapter 468-63 WAC). Students are encouraged to ride the bus or carpool to campus. Bus route 164 runs from downtown Kent to the East Hill on its way to Green River. Bus route 181 runs from Federal Way through downtown Auburn to Green River. Carpools are encouraged with financial incentives, as well as guaranteed parking on a pay by the day or by the quarter basis.
The Safety Ride Program provides marked vans to transport persons to and from campus to local businesses within the Green River area at night as a safer alternative to walking. The Safety Ride Program is available to any Green River Student, staff or faculty member within the ride service area.
TRiO Student Support Services
Student Affairs and Success Center
(253) 833-9111, ext. 2655
greenriver.edu/trio
TRiO SSS is a federally-funded program offering intensive support for students considering a transfer degree. Students who are low-income, have documented disabilities or whose parents have not earned a bachelor's degree may be eligible to join TRiO.
TRiO is a great first step for eligible students because it offers academic planning and career exploration, peer tutoring, transfer planning and college visits, along with workshops on scholarships, study skills, time management and more. Students should contact TRiO to find out if they qualify for the program.
Tutoring and Resource Center
Holman Library
(253) 833-9111, ext. 2658
greenriver.edu/trc
Students who need help keeping up with their classes can receive free tutoring at the Tutoring and Resource Center. Faculty-approved tutors provide assistance with all subject areas except math. See Math Learning Center.
Veteran Services
Student Affairs and Success Center
253-833-9111, ext. 2466
greenriver.edu/veterans
Veteran Services provides information necessary to activate and maintain the following benefits: GI Bill® (Ch. 33, Ch. 30, or 1606), VBA Vocational Rehabilitation and Employment (Ch. 31) and Survivors' and Dependents' Educational Assistance (Ch. 35). Any students wishing to use these benefits must contact the School Certifying Official in Veteran Services. GI Bill® is a registered trademark of the U.S. Department of Veterans Affairs (VA). More information about education benefits offered by VA is available at the official U.S. government website at http://www.benefits.va.gov/gibill.
Veterans Lounge
Student Affairs and Success Center
253-833-9111, ext. 2277
Students are welcome to visit our Veterans Lounge for a quick coffee break, or to find out more information about available resources. Available Work Study students can assist Veterans and their family members by connecting them to resources on and off campus.
Violence Prevention Center (VPC)
Student Affairs and Success Center
(253) 333-6015
greenriver.edu/vpc
vpc@greenriver.edu
The Green River College Violence Prevention Center (VPC) implements campus-wide strategies to prevent interpersonal violence, promote wellness, and provide support to all members of the campus community that have experienced stalking, harassment, sexual assault and relationship violence. The VPC holds annual awareness events, provides bystander intervention training, and connects anyone on campus that has experienced violence to resources and support both on and off campus. The VPC believes it is possible for Green River College to be a place where interpersonal violence is not tolerated, and where everyone in our campus community has the skills and tools to prevent harm.
Welcome Desk
Student Affairs and Success Center
(253) 833-9111, ext. 6000
greenriver.edu/campus/welcome-desk
The Welcome Desk is often one of the first places on campus students visit as they begin their college journey. Staff field questions from prospective, new, and continuing students as well as campus visitors, staff and faculty. The Welcome Desk team provides program information and detailed instructions on the steps to getting started to help students navigate moving from prospective students to being enrolled students.
Writing Center
Rutkowski Learning Center, Room 173
(253) 833-9111, ext. 2166
greenriver.edu/students/academics/tutoring-resources/writing-reading-center
The Writing Center offers one-on-one consulting services for students at all stages of the writing process with assistance from faculty and student tutors. Though the Center cannot guarantee you error-free papers, they can help you to improve in the areas you choose to work on.