---
We acknowledge we are gathered upon the ancestral lands of the Seattle area's Federally Recognized Indian Tribe - the Muckleshoot Indian Tribe, who historically lived throughout the areas between the Cascade Mountains and Puget Sound, what is also known as the Salish Sea. Muckleshoot is party to both the Medicine Creek and Point Elliot Treaties. These treaties reserve governmental rights to the Muckleshoot people and recognize their "Usual and Accustomed Territory", where they hunt, fish, gather, trade, govern, and live. These areas include DiDelaliV, (Dz-zah-lah-luch), what is now known as the city of Seattle and surrounding region. * DiDelaliV, (Dz-zah-lah-luch)- is the traditional Muckleshoot place name for Seattle and means: the shaking ground place.

Today Muckleshoot celebrates and honors their culture by practicing and preserving their traditional language and heritage. They're also educating their youth, and providing housing, healthcare, elder programs, Veteran's resources, and many other vital programs to their members.
As the second largest employer in South King County, Muckleshoot directly or indirectly supports thousands of jobs in this region and spends millions of dollars annually on hundreds of charitable and community contributions.

Muckleshoot remains a strong Sovereign Nation and are invaluable contributors to our state history, identity, economy, and culture.

- Muckleshoot Indian Tribe (2021)
---
Welcome to Green River College! On behalf of our faculty, staff, and administrators, I want to thank you for considering Green River College as your educational partner and the pathway to your educational and career goals. We look forward to working with you each step of the way!
Green Rive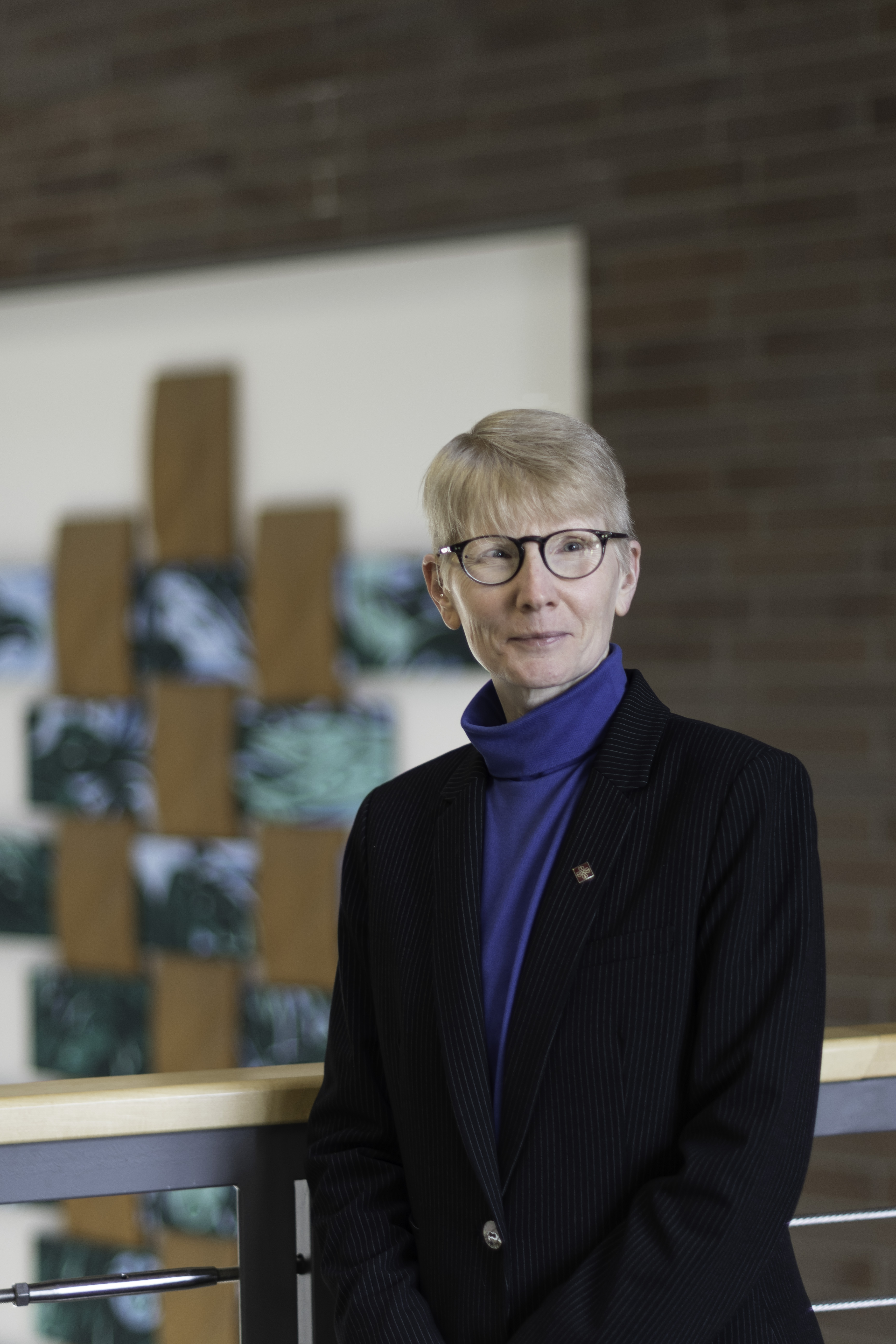 r College is a place that empowers all students from diverse backgrounds to navigate their educational and career pathways. Whether your goal is career and technical training, academic transfer, gaining skills to enhance your current employment opportunities, or enriching your life through life-long learning, we have a place for you at Green River College. Our College is known for student engagement, student-faculty interactions and supportive learning environments. We provide a caring, supportive and nurturing learning community where dedicated and knowledgeable faculty and staff are committed to your future and success.
For over 50 years, Green River College has had a tremendous impact on our vibrant surrounding communities serving the citizens, local industry and above all else, the students of South King County. As our community has globally expanded Green River College has become a top destination for many international students. Our College's success is demonstrated through the thousands of students who find a home at Green River College every year and successfully go on to achieve their educational and career goals for employment both inside and outside the state of Washington. I know that you can be part of this story of success as we support you to achieve your dreams.
I invite you to visit our beautiful campus. Take a tour to see our classrooms and hands-on laboratory and training facilities. Talk to our students and dedicated staff and faculty to experience our wonderful learning community. With campuses in Auburn, Enumclaw and Kent, there is a branch of Green River College is close to home and ready to provide you with the pathway you seek.
To learn more about the College and services for students, program and career opportunities please visit and explore our website at: www.greenriver.edu. While at our website schedule an on-campus visit. We are eager to meet you!
Best wishes for your success with your future educational, career, and personal goals.
Pictured: Dr. Suzanne Johnson, President
---
Green River College Board of Trustees
The Board of Trustees for Green River College is composed of influential community members who reside within the college's District 10 service area. Trustees are volunteers who serve a five-year term, by appointment of the Governor.
Trustees bring a rich diversity of backgrounds and skills to the governance of Green River College. They serve as an important communication link between the college and the community. All trustees sit as members of the Trustees Association of Community and Technical Colleges. This association is comprised of trustees from the 34 community and technical colleges statewide.
The Green River Board of Trustees meets every third Thursday of the month on campus in the
board room of the Zgolinski Center. These monthly meetings are open to the public. To learn more about the Green River Board of Trustees, visit: greenriver.edu/campus/board-of-trustees/.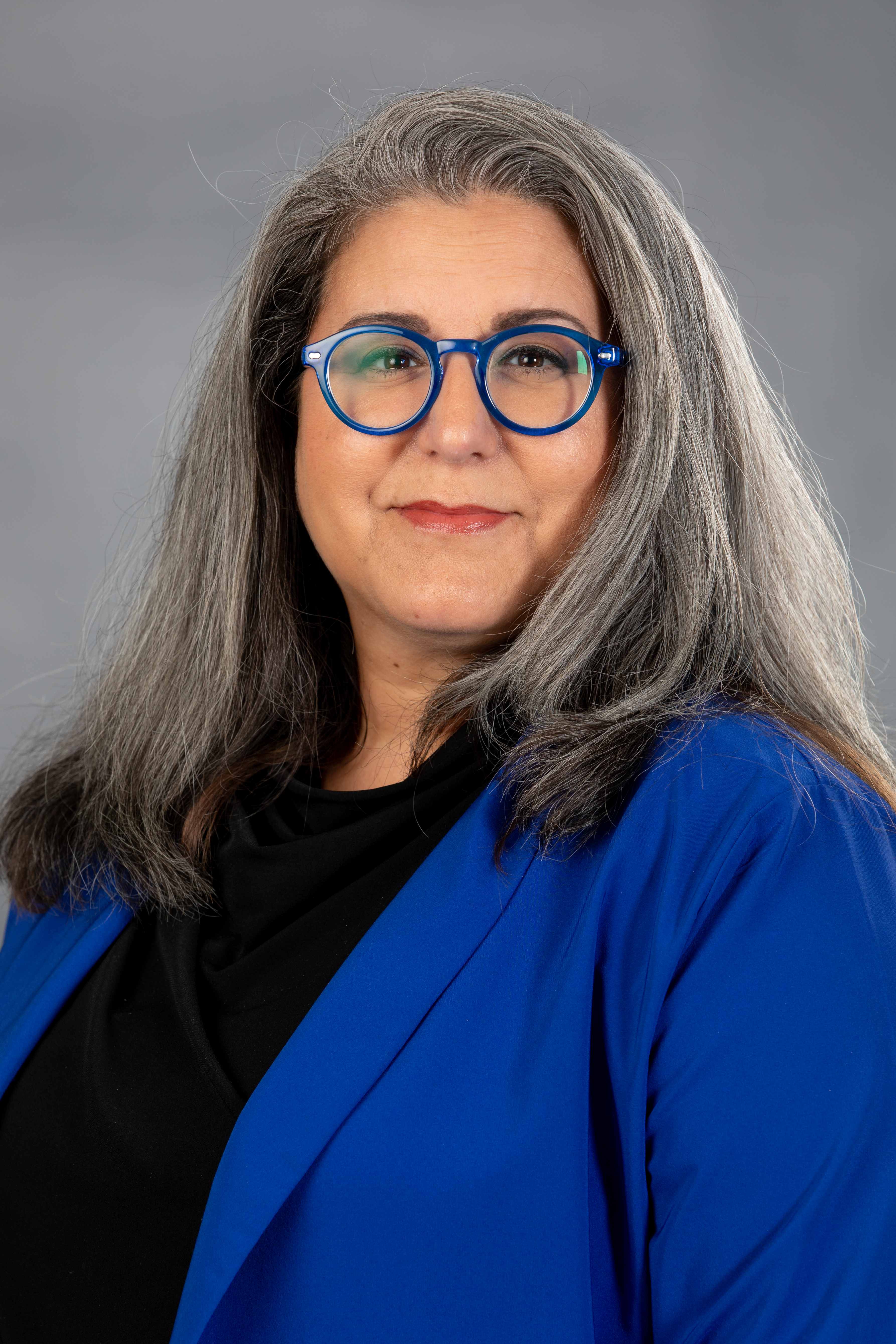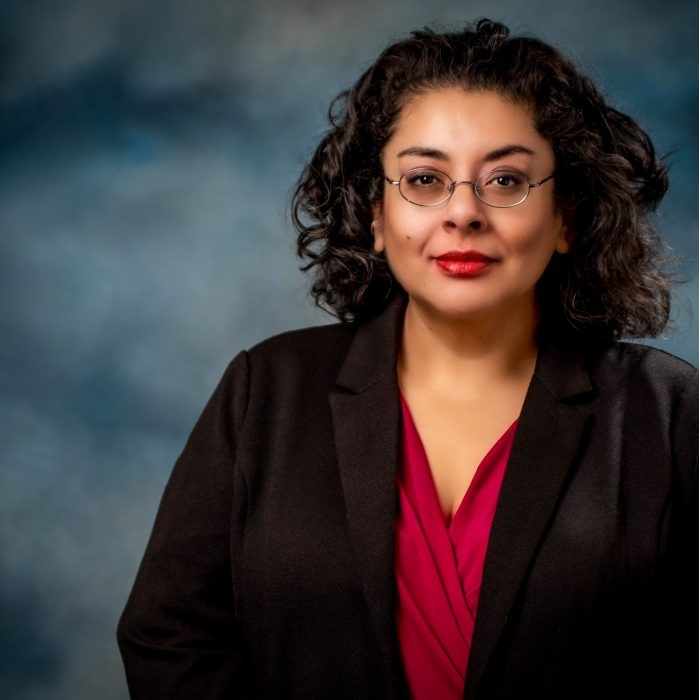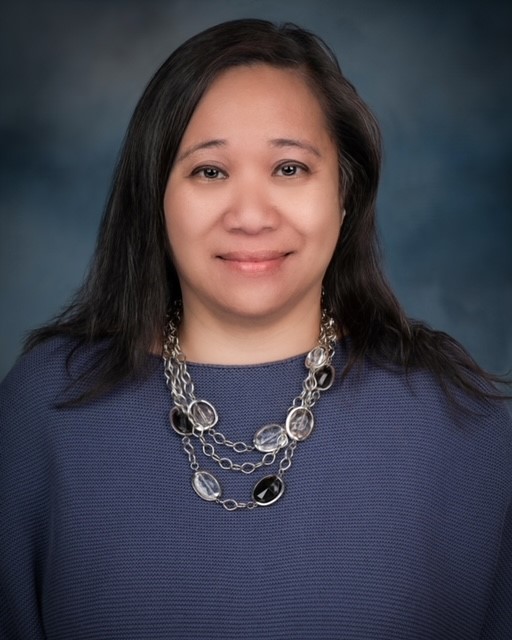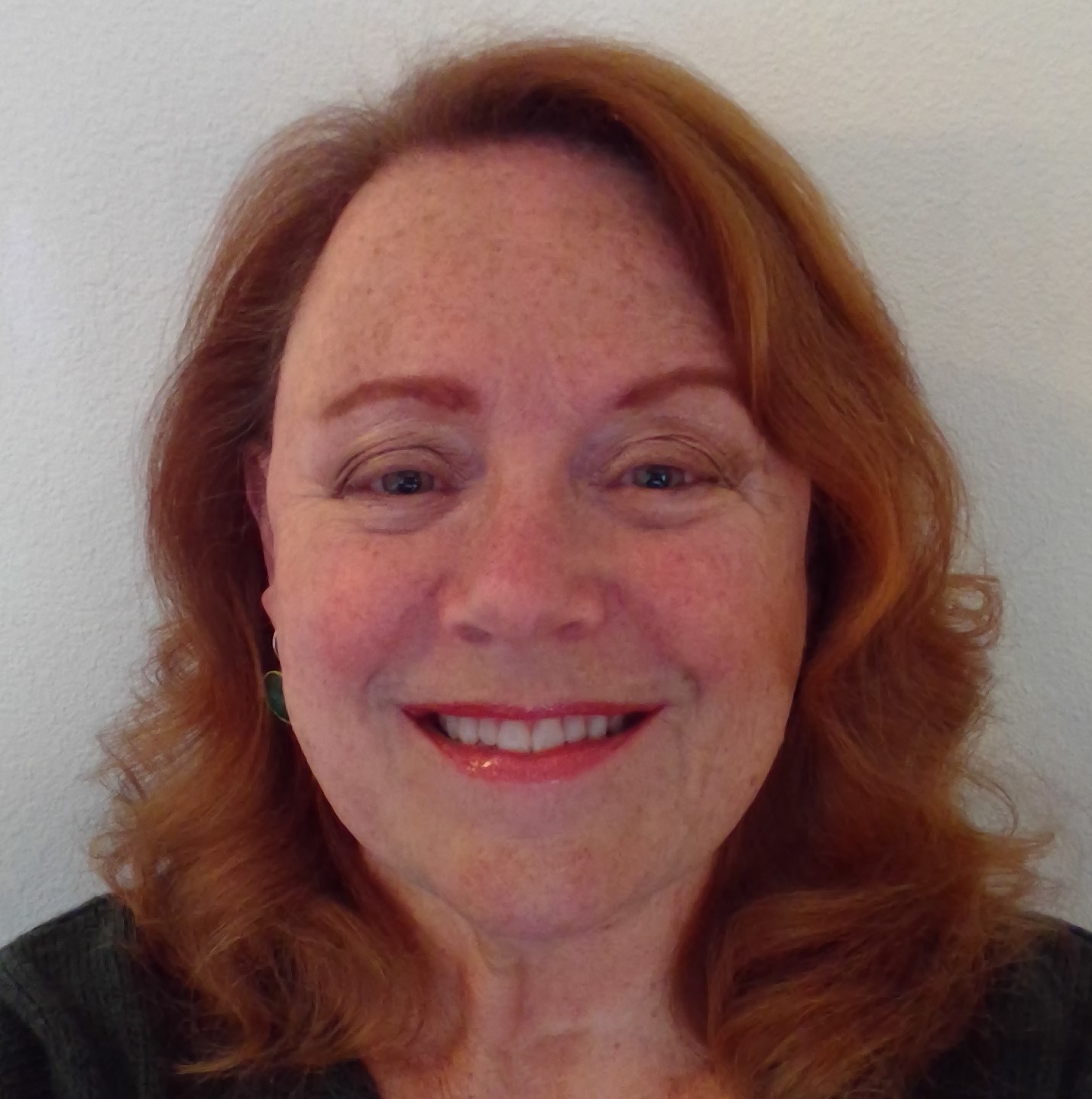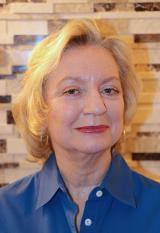 Pictured (left to right): Board Chair Jennifer Ramirez Robson, Vice Chair Sharonne Navas, Trustee Elaine Chu, Trustee Jackie Boschok, Trustee Arlene Pierini
---
About Green River College
Green River College is a public two-year college where students from all over the world come together to learn, grow, and enrich their lives. Green River's main campus, founded in Auburn's Lea Hill neighborhood in 1965, stretches over 180 acres of beautifully forested land. Branch campuses, located in downtown Auburn, Kent, and Enumclaw, bring the college's unique educational experiences to local communities. The median age of Green River students is 27. More than 10,000 students, both full and part-time, attend Green River annually.
At Green River, students can choose from a wide variety of transfer degrees to four-year colleges and universities, Bachelor of Applied science degrees, more than 40 career and technical programs, pre-college and basic skills and continuing education programs. Top transfer programs include business, engineering, and liberal arts, as well as offering a wide variety of other majors in sciences, humanities and social sciences.
Green River has its own student housing complex. Students enjoy a convenient, on-campus location with comfortable, high-quality facilities, an excellent study environment, and an opportunity to get involved and make friends in a supportive community.
Students at Green River are encouraged to get involved and fully engage in the college experience. Many student clubs and organizations are available including musical, athletic, cultural, educational, and degree-specific opportunities like the college's newspaper The Current and broadcasting on our student-operated radio stations KGRG and KGRG.1.
Strong academics, solid student services, a diverse and lively campus community and state-of-the-art facilities combine at Green River to provide students a one-of-kind education with lessons that will stay with them throughout their lives.
---
As affirmed by the Board of Trustees.
Equity Statement
The Green River College Promise:
We commit to be an anti-racist institution where all students, faculty, and staff receive the access, resources, and services needed to achieve their educational, career, and personal goals. Green River College makes social and economic justice, equity, and inclusion our highest priorities.
The Green River College definition of equity encompasses all identities, including but not limited to race, ethnicity, economic status, gender identity, sexual identity, disability, religion/spirituality, immigration status, age, and culture. We understand individual needs vary widely, and the effects of discrimination and historical oppression must be taken into account while aiming for equitable opportunities and outcomes for all.
Let this be a call to action to all members of the Green River College Community: everyone must contribute to this on-going effort to achieve equity for all.
Vision Statement
Green River College will be an equity-centered leader in higher education committed to excellence in teaching and learning, to being an anti-racist college, and to advancing social and economic justice.
All members of the college community will feel a strong sense of belonging and, together, build a culture of care. The racial and ethnic diversity of staff, faculty, and leadership will reflect the diversity of the communities we serve.
Green River will be:
The destination of choice for post-secondary education.
First choice in partnership with our community, its business and industry.
Ranked among the best nationally in student achievement, closing all opportunity gaps.
Recognized for its preparation of students for the global workforce and for civic engagement in an increasingly diverse, interdependent world.
Mission Statement
Green River College welcomes our diverse local and global communities and is committed to meeting students where they are by providing inclusive, equitable access to innovative and comprehensive educational programs, and individualized support that empowers and prepares students to achieve their personal, educational, and career goals.
Strategic Plan Goals
GOAL A: Success for All Students
Close opportunity gaps and remove barriers to student success.
Success metrics:
Start of Student's Journey: The College has implemented a comprehensive student onboarding process by 2026 that includes all students having educational, financial, and career transition plans by their 2nd quarter of enrollment.
Progression of Student's Journey: Students' opportunity gaps in retention, progression, and completion are reduced or eliminated by 2026.
End of Student's Journey: Increase the College's student completion rate from 38% to 43% with minimal or no opportunity gaps by 2026.
GOAL B: Excellence in Teaching and Learning
Ensure that teaching and learning processes embody equity-centered principles that close opportunity gaps.
Success metrics:
All faculty and staff have been trained in anti-racist, equity-centered, and inclusive Diversity, Equity, and Inclusion principles by 2026.
Decrease or eliminate instructional opportunity gaps related to race, gender, economic, and other demographic factors by 2026.
GOAL C: Responsive Education Programs and Support Services
Provide a full range of educational programs and support services that meet students where they are to achieve their educational, career, and personal goals.
Success metrics:
The College has fully implemented Guided Pathways by 2026 to help more students achieve their college goals.
Increase the percentage of students who feel like they belong at Green River by five percentage points per year by 2026.
GOAL D: Integrated and Effective Organizational Structure, Systems, and Processes
Align the College's organizational structure, systems, and processes with equity-centered principles and practices to become an anti-racist college and break down equity barriers for students, faculty, and staff.
Success metrics:
The College has implemented an equity-centered framework for employee recruiting, hiring, and onboarding by 2026 that include employees having professional development plans incorporating anti-racist and DEI principles.
The College has implemented a comprehensive organizational framework by 2026 that uses equity-centered principles in shared governance, planning, resource allocation, assessment, and policy development.
Increase the percentage of faculty and staff of color to be comparable or exceed that of neighboring colleges by 2026.
GOAL E: Accessible and Responsive Facilities and Technology
Optimize educational facilities and technology to support student success and excellence in teaching and learning.
Success metrics:
Increase the percentage of students, faculty, staff, and community members who feel welcomed at Green River by 5% per year.
The College has adopted a Facilities Master Plan and a Technology Plan that support excellence and equity-centered teaching and learning by2026.
Goal F: Impactful Community Connections
Strengthen the connections between the college and the local, regional, and global community to become the first choice in partnership with those communities, their Institutions, and industries.
Success metrics:
Green River is top of mind among institutions of higher education in the region by 2026.
Green River is considered a valuable asset to the community and key stakeholders by 2026.
Core Values
Anti-Racism, Diversity, Equity, and Inclusion: We are committed to becoming an anti-racist college. We examine our own and others' identities (race, ethnicity, economic status, gender identity, sexual identity, disability, religion/spirituality, immigration status, age, and culture), institutional roles, behaviors, and cultural perspectives, as these relate to power and privilege in the advancement of equity and social justice.
Belonging: We respect difference and make intentional space for the needs, experiences, ways of communicating, expertise, and leadership of those who are most impacted by systemic and structural inequities. We promote a culture of care including love, joy, peace, patience, and kindness in our interactions with students, staff, faculty, and community partners in recognition of the human condition.
Accessibility: We recognize, respect, and celebrate people with disabilities, including physical, cognitive, sensory, intellectual, developmental, and non-apparent disabilities. We commit to equitable opportunities, including the provision of accommodations, and the creation of welcoming, inclusive, and accessible classrooms, curricula, campus spaces, and virtual environments. We recognize disabilities have no social and economic boundaries.
Accountability: We develop and implement mechanisms for accountability in the hiring process, teaching, student support services, employee relations, financial stewardship, and governance, in order to ensure the meaningful participation of all constituents, anchored in transparency and respectful interactions.
Community Engagement: Our multiple campuses in our service areas collaborate to contribute to the educational, economic, and social development of our communities through responsive programs, continuing education, and community and library partnerships.
Growth and Development: We allocate the required resources towards equitable lifelong learning, professional development, and career advancement of our staff, faculty, and students.
Global Responsibility: We foster civic responsibility by understanding the critical issues and challenges affecting the diverse communities on our campuses, regionally, nationally, and around the world. We cultivate respect and empathy for cultural difference, honoring the dignity of multiple languages and being mindful of cultural biases.
Acknowledgment and Stewardship of the Natural Environment: We acknowledge the land on which Green River College sits as the ancestral home of the Muckleshoot Indian Tribe. We commit to the beautification, preservation, and sustainability of our campuses' natural resources.
---
Accreditation
Green River College is accredited by the Northwest Commission on Colleges and Universities.
Accreditation is a process of recognizing educational institutions for performance, integrity, and quality that entitles them to the confidence of the educational community and the public. In the United States this recognition is extended largely through nongovernmental, voluntary membership associations that establish accreditation criteria, evaluate institutions against that criteria, and approving institutions that meet the criteria.
Institutions accredited or preaccredited by the Northwest Commission on Colleges and Universities are required to examine their own missions, goals, operations, and achievements. The Commission then provides expert analysis by peer evaluators, and, later, commendations for accomplishments and recommendations for improvement from the accrediting body. Since the accreditation status of an institution is reviewed periodically, institutions are encouraged toward continued self-study and improvement.
While accreditation criteria and procedures of accrediting agencies differ, the principles underlying eligibility and levels of expectation are similar in their intent to:
foster excellence through the development of criteria and guidelines for assessing educational quality and institutional effectiveness;
encourage institutional improvement through continuous self-study and evaluation;
ensure the educational community, the general public, and other organizations that an institution has clearly defined and appropriate educational objectives, has established conditions under which their achievement can reasonably be expected, appears in fact to be substantially accomplishing them, and is so organized, staffed, and supported that it can be expected to continue to do so; and
provide counsel and assistance to established and developing institutions.
When granted, accreditation by the Northwest Commission on Colleges and Universities is not partial. It applies to the entire institution in operation at the time of the most recent comprehensive evaluation. It indicates that the institution as a whole is substantially achieving its mission and that it meets the Commission's expectations for compliance with the accreditation criteria.
Inquiries regarding an institution's accredited status by the Northwest Commission on Colleges and Universities should be directed to the administrative staff of the institution. Individuals may also contact:
Northwest Commission on Colleges and Universities
8060 165th Avenue NE, Suite 200
Redmond, WA 98052
(425) 558-4224
www.nwccu.org
In addition to the institution being accredited, several Career and Technical Education Programs have earned special accreditation or recognition in their field of specialty.
Specialized Program Accreditation
The Practical Nursing program is approved by the Washington State Department of Health's Nursing Care Quality Assurance Commission. The Green River College Practical Nursing Program is accredited by the National League for Nursing Commission for Nursing Education Accreditation (NLN CNEA) located at 2600 Virginia Avenue, NW, Washington, DC 20037; recognized by the U.S. Department of Education and the Council for Higher Education Accreditation.
The Bachelor of Science in Nursing (LPN to BSN) program is approved by the Washington State Department of Health's Nursing Care Quality Assurance Commission.
The Occupational Therapy Assistant program is accredited by the Accreditation Council for Occupational Therapy Education (ACOTE) of the American Occupational Therapy Association (AOTA), located at 6116 Executive Boulevard, Suite 200, North Bethesda, MD 20852-4929; recognized by the U.S. Department of Education and the Council for Higher Education Accreditation.
The Physical Therapist Assistant program is accredited by the Commission on Accreditation of Physical Therapy Education (CAPTE); recognized by the U.S. Department of Education and the Council for Higher Education Accreditation.
The Natural Resources program is accredited by the Society of American Foresters (SAF). 
The Court Reporting and Captioning program is accredited by the National Court Reporters Association (NCRA).